Ibex Merino Logo T: 3 reasons wool is just better.
I can't say enough about the Ibex line of clothing. They are wool ambassadors with a whole army of New Zealand sheep standing... er... grazing behind them. Merino wool is soft to the touch and doesn't have the scratchy feel. I've worn these shirts hiking, backpacking, rock climbing and just hanging out around the house.
The Merino Logo T is a 100% Merino Wool t-shirt (as the name would suggest). It comes in 'Blue Ribbon' (pictured), 'Tabasco' and 'Wheat Grass' and all of them sport the signature Ibex on the front and in the middle top of the back. I could go into great detail about this particular shirt but instead let me give you three general reasons wool is just plain better than synthetic.
1. Better breathability and moisture wicking:
So breathability or moisture wicking may not be the first thing that comes to mind when we think of wool. Until now most of our perception of this natural fiber was from our grandfathers scratchy old plaid suit that he'd wear to church on Sunday mornings. Ibex has made wool cool (yeah... that was a pun). The Merino Logo T is a super light 5.7 ounces and dries almost quicker than you can get it wet. When you put the shirt on it feels soft to the touch and is very comfortable, even on a hot, sticky day in the middle of summer. I took this shirt with me on a four day hiking trip, in July, in Kentucky and I stayed comfortable during the day and night.
2. Merino wool does not smell nasty:
I own several of those fancy shmancy synthetic blends and run in them quite frequently. They smell bad... actually downright horrendous if you pick it up a couple days later and wear it to work out again. Yeah, I know weird... but I like to reuse and save a little water when I can. If you've ever worn synthetics hiking you know the feeling. You almost have to bring a second shirt to wear at night so you don't gag yourself to sleep. Wool is very different. Because this all natural fiber is so absorbant and wicks sweat away from your body, it means less moisture for bacteria to feed on which is the cause of the smelliness in the first place. (gross... right?) Since the sweat has long been evaporated from your skin you don't stink and your shirt doesn't smell rotten either. That means you can get off the trail and head for the celebratory post hike meal without having to change in the parking lot restroom first.
3. The Merino Logo T is just a plain cool shirt:
Like I said in my video this shirt can go from the trail into town pretty easily. You can mountaineer your way up a 14er in Colorado and be at that super hipster new place in town that night and none of your friends will believe that you just epic-ed up a 14 thousand foot mountain because you don't reek of B.O. and that nasty tuna ramen combo you ate for lunch. Wool is hip, synthetics make you look like you just came from the gym (a look some go for). The Merino Logo T, like many of the screen printed tees Ibex makes aren't just designed for performance but for a sense of style as well.
Ok, so you've heard me rave about this t-shirt and I do love it but my disclaimer for any of Ibex's clothing is: prepare to pay dearly. You're going to pay more... period. For the dirt bag climbers and backpackers who don't like to throw down for gear or can't afford to throw down often for gear this one is going to cause a little sticker shock. The Merino Logo T goes for $75 on ibex.com. Don't get me wrong, you're paying for quality products that will last a lot longer than the synthetic blends a lot of hiking clothing is made with. This t-shirt is an investment but drop it in your shopping cart and it'll be one purchase you won't regret.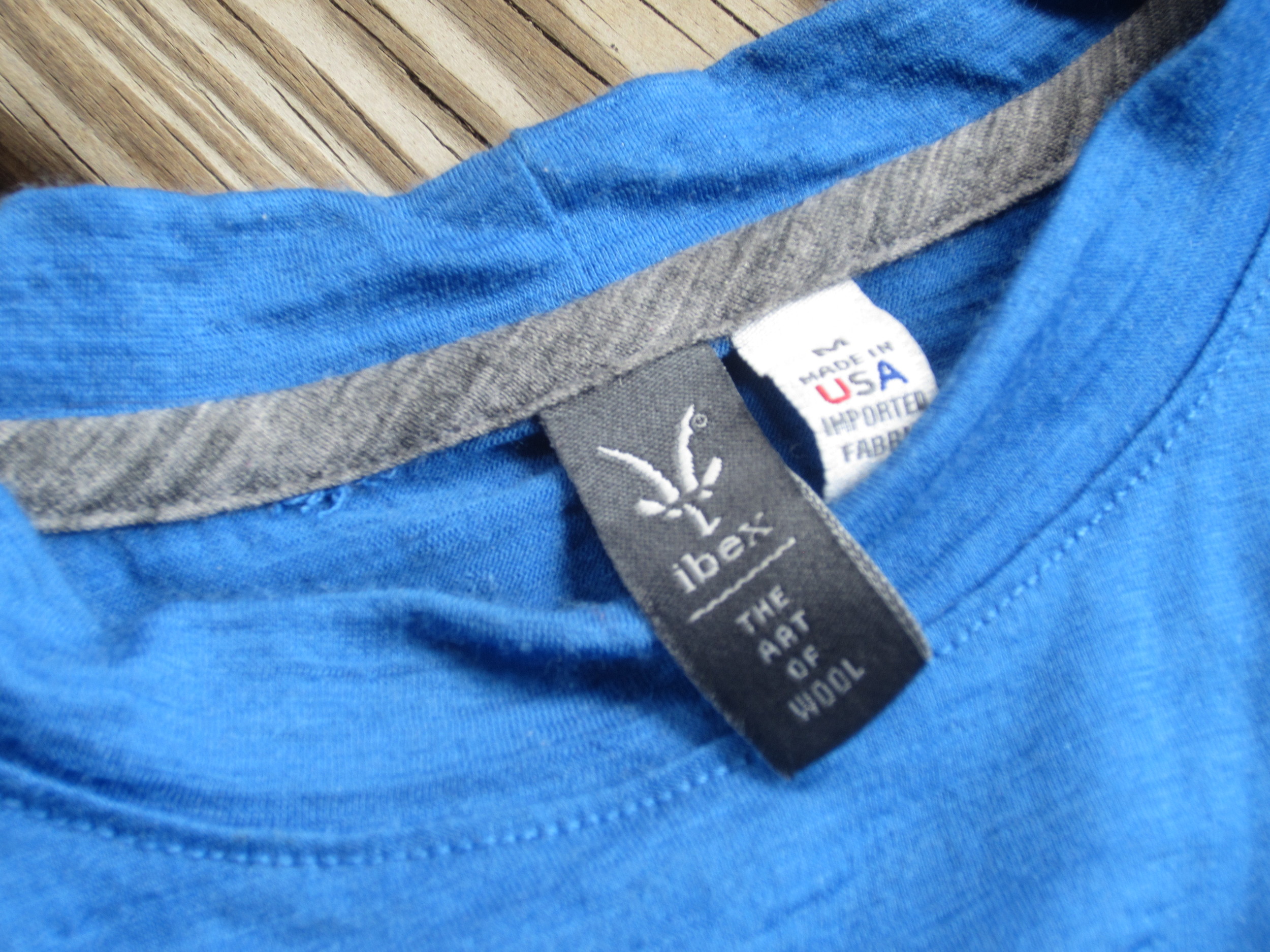 I received the Ibex Merino Logo T for free from Ibex as coordinated by Verde PR & Consulting I have not been compensated in any other way for my review. The thoughts and opinions expressed in this article are my own.